New A Celebrates 20 Years in Ministry in 2022! Join us and share with us as we celebrate 20 years of God's goodness, mercy, and ministry in the Las Vegas Valley!
Our gala has been moved to May 22, 2022 at 6pm!
Location: Emerald at Queensridge
891 S Rampart Blvd, Las Vegas, NV 89145


Special Guest: Pastor Robbye Wynn Nicholson, Houston Tx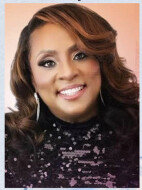 We are looking for a great time to celebrate 20 years of NACF. Join us!